ART & SCIENCE PARTNERSHIP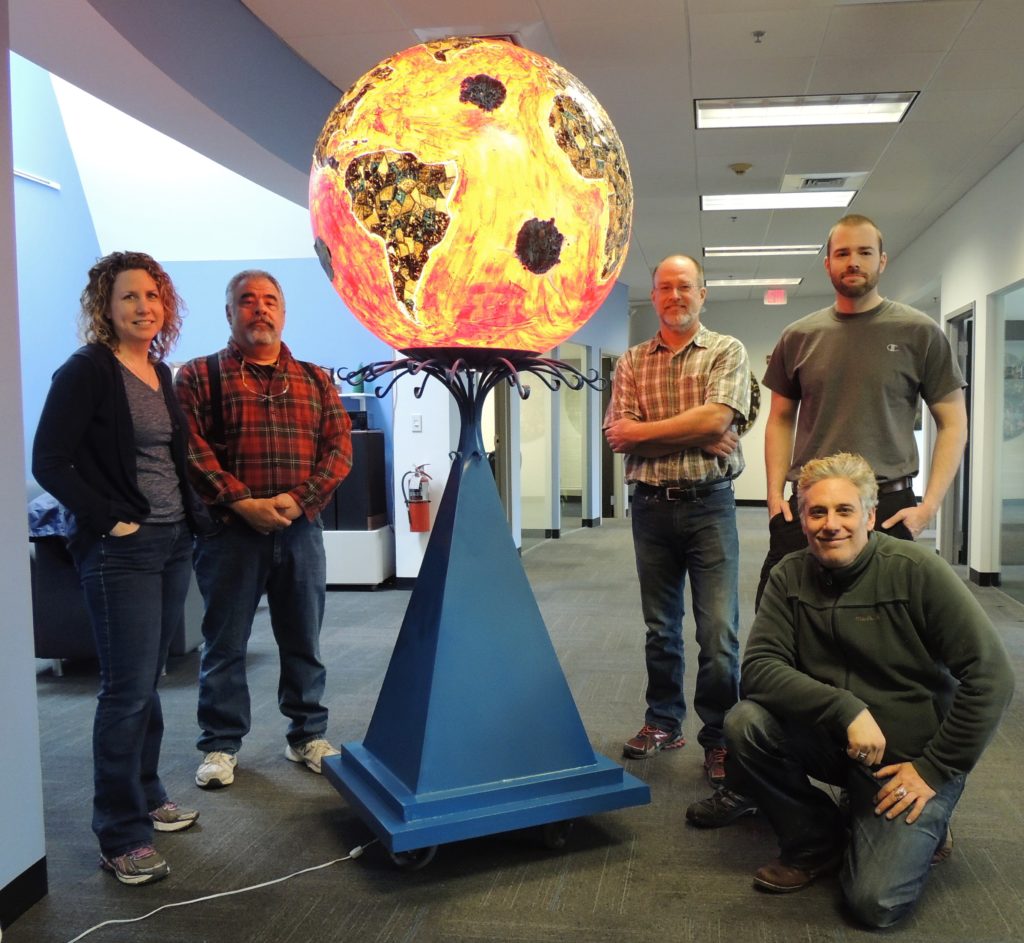 The Revolving Museum and Beyond Benign: Art & Science Program
Beyond Benign's Art and Science Program is designed to engage artists, scientists, youth, academics, and the public in a wide range of ways including:
an arts and science curriculum program
year-round public artworks, exhibitions and special events
the development of a Green Chemistry art and science mobile
artists and scientists collaborations
Led by Resident Artist and Project leader Jerry Beck, this new program combines art and science to focus on creative, social, and ecological strategies that expand Beyond Benign's educational mission and goals.
Beyond Benign's Art and Science Program will be a catalyst for personal, social, environmental, and political change. It will provide a dynamic platform for communicating the importance of art and science and creating ideas, responses, and solutions for many of society's environmental challenges. The program will encourage students of all ages, backgrounds, and abilities, to make positive contributions to their health, school, neighborhoods, community, and the world around them.
Become a part of the Green Revolution and join Beyond Benign's new Art and Science program. For more information contact: Jerry Beck at: jerrybeckrevolvingmuseum@gmail.com or call 978-590-3759
Read More About the Art & Science Partnership…
IN WATER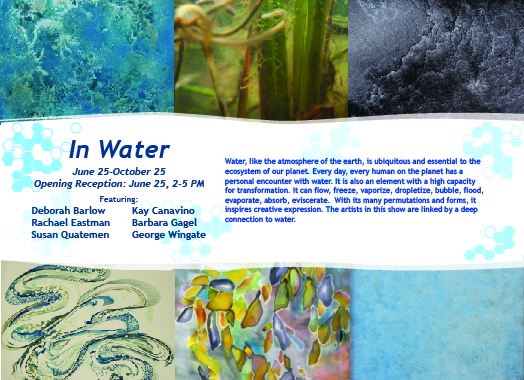 "In Water" Opens at Beyond Benign's Experimental Gallery
Part of The Revolving Museum's Tales from a Test Tube Exhibition Series 
Wilmington, Massachusetts—Beyond Benign, an educational and advocacy organization devoted to green chemistry and a sustainable future, will host an exhibit of art about water in its many permutations. The exhibit will open with a reception on June 25 from 2-5pm and will run through October 25.
The exhibit is cosponsored with The Revolving Museum, a longstanding artist activist organization in the Boston area. TRM uses a nomadic nonprofit model to create public art, educational programs and meaningful dialogue between artists, students and the community.
"In Water" includes works that are highly diverse in form and intention, ranging from the abstract and subjective to the political and ecological. The wide range of work expands the collective reverence, respect and awe for the role water plays in the planet's ecosystem. Artists participating in the exhibit include Deborah Barlow, Kay Canavino, Rachael Eastman, Barbara Gagel, Susan Quateman and George Wingate.
"Water, like the atmosphere of the earth, is ubiquitous and essential to the ecosystem of our planet," said Jerry Beck, The Revolving Museum's founder. "Every day, every human on the planet has a personal encounter with water. It is also an element that has a high capacity to transform. It can flow, freeze, vaporize, dropletize, bubble, flood, evaporate, absorb, eviscerate.  With so many variations and forms, it inspires creative expression."