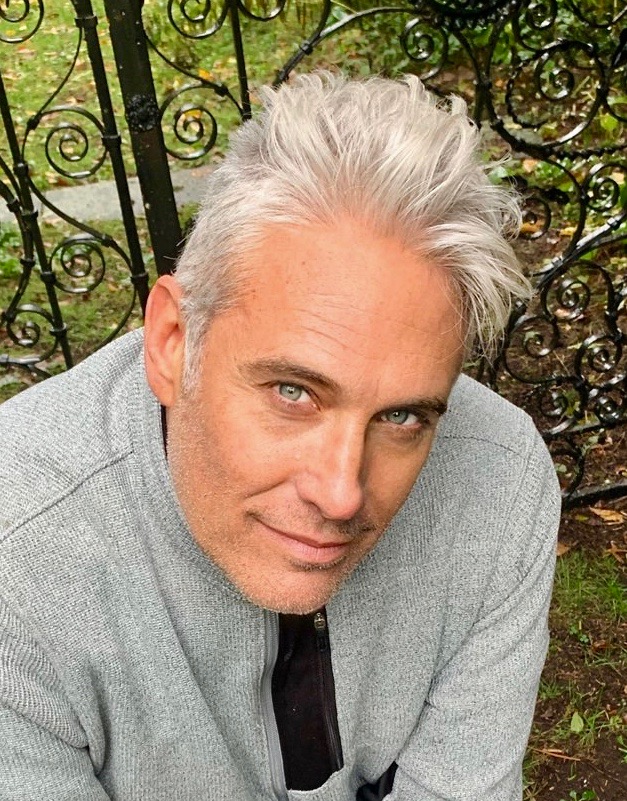 Jerry Beck was born and raised in Hollywood, Florida. His early artistic influences include his father's penny arcade, Florida's theme park culture, team sports, and the Hollywood Seminole Indian Reservation. In 1982, Beck graduated with an BFA from Florida State University. While there, he became the first-ever Student Director of Cultural Affairs organizing many public artworks, exhibitions and events on and off campus. Beck continued his education and received an MFA at the Boston School of the Museum of Fine Arts in partnership with Tufts University.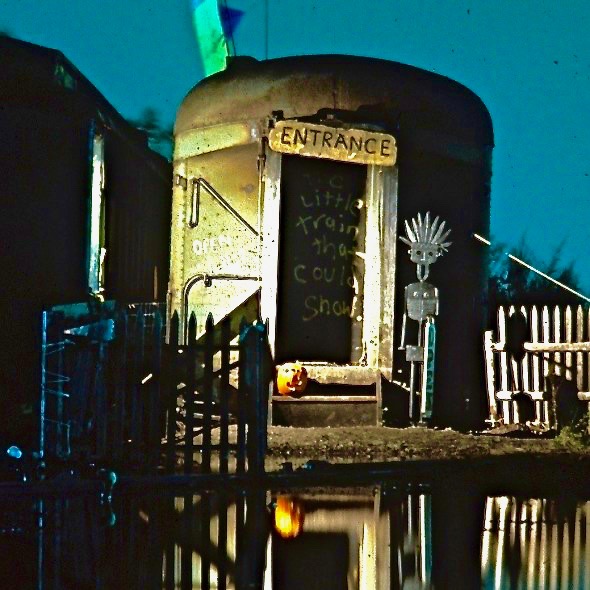 In 1984, Beck founded The Revolving Museum (TRM) with "The Little Train That Could…Show," a public art installation and performance event that revitalized 12 abandoned railroad cars along Boston's waterfront. The project involved dozens of artists, art students, youth, and the homeless that lived inside the train. This project received much media attention and soon TRM was established as an artists-run nomadic museum that fostered a meaningful public dialogue about art, creativity, urban and natural environment, site history, and personal, multicultural, social, ecological, economic and political issues.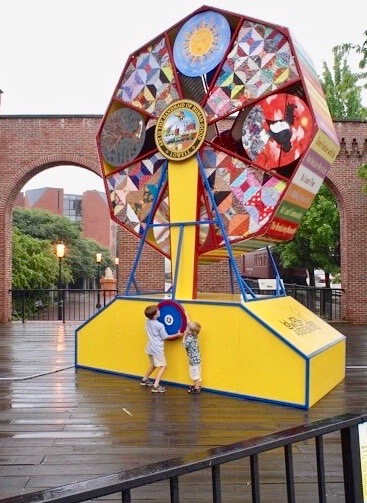 The non-profit artists-run nomadic organization has received national recognition as a pioneer in the field of community-building public art projects, multi-ethnic art festivals and art-mobiles. Responding to such unique underutilized public spaces such as a civil war fort on an island in the Boston harbor, textile mills and smokestacks, a historic mica mine, 4 story high silo structures, baseball field, movie theater, alleyways, and even people's homes.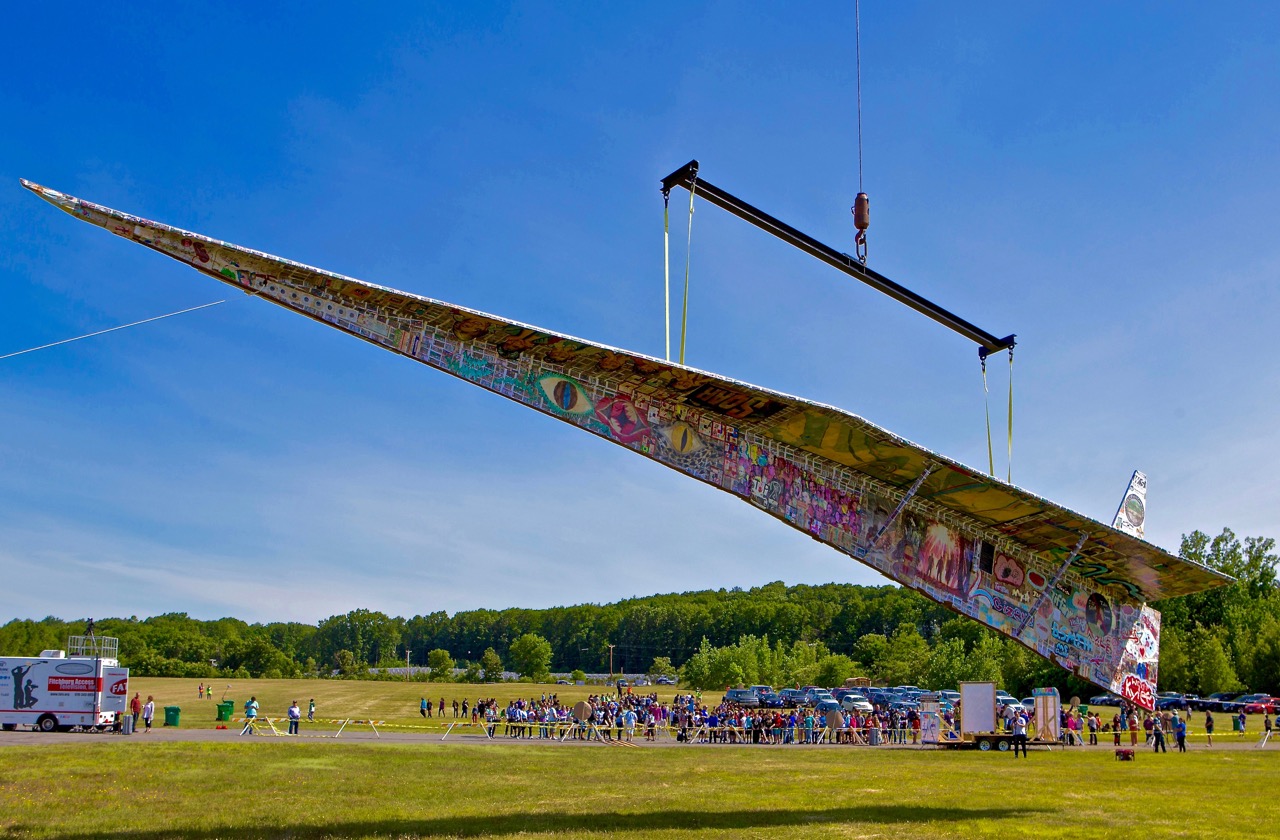 In 2018, TRM created "PROJECT SOAR: The World's Largest Public Art Paper Airplane," at an unused airport runway involving the participation of over 5000 artists, poets, scientists, engineers, civil leaders and students from dozens of colleges, universities, public schools, and after-school programs throughout Massachusetts. PROJECT SOAR: The World's Largest Paper Airplane measured just over 65 feet and was inspired by Fitchburg's history as a hub of manufacturing and paper-making. The name grew from the hope that this collective effort could ignite community engagement and help the economically troubled former mill city on its path back to vibrancy. By connecting Fitchburg's past, present and future, PROJECT SOAR was developed to bring civic pride, urban revitalization, educational opportunities, and attract tourism for Fitchburg become an important cultural destination. The project also highlights how public art can be the engine for economy development and improving the quality of life for everyone.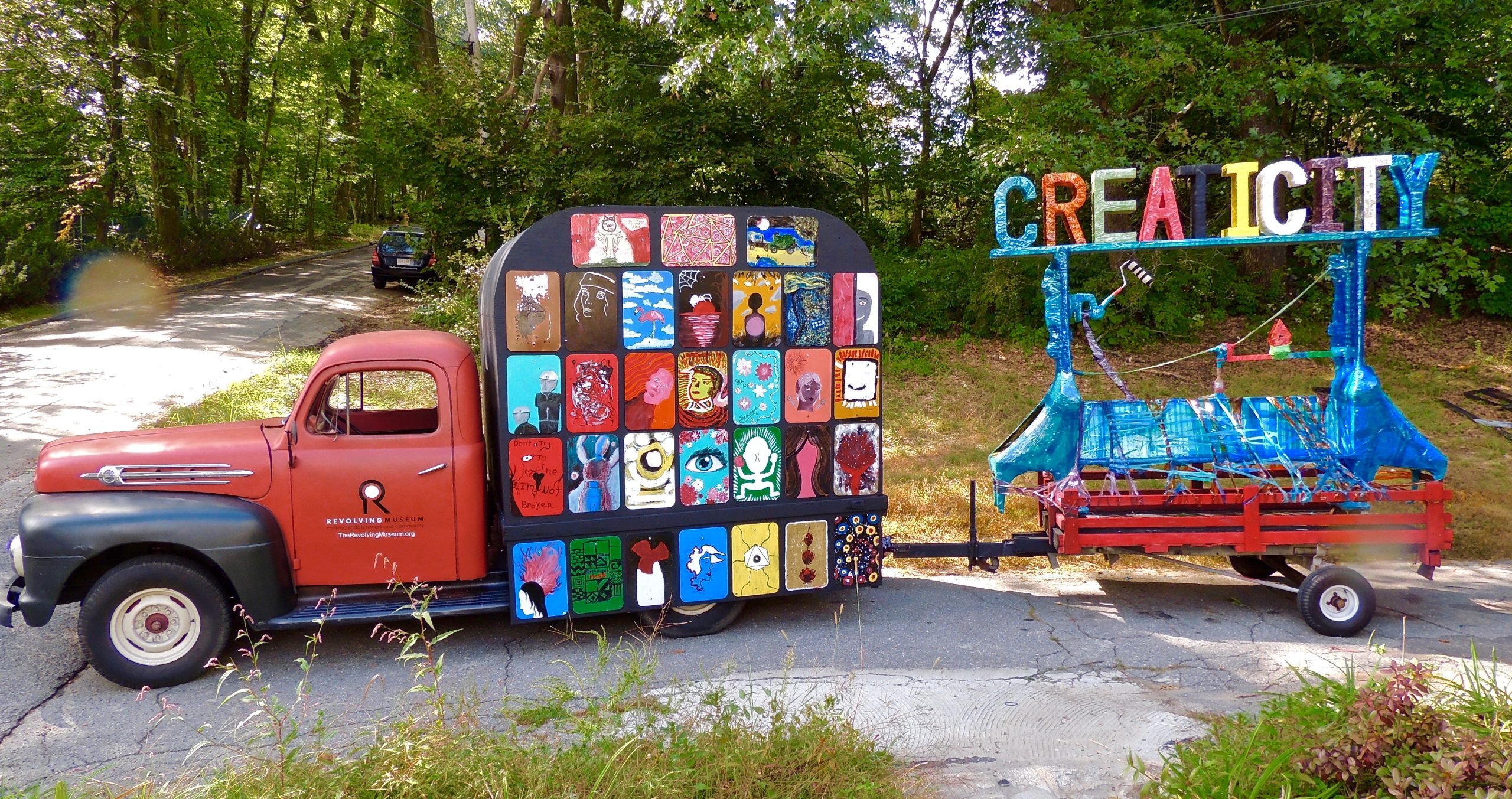 To expand outreach into under-served neighborhoods, TRM began renovating and re-designed vehicles of travel into interactive art-mobiles. These included six airline baggage carts, a vintage ice cream truck, an advertising airplane, school buses, a bookmobile and sailboat. In this way, TRM was able to create a meaningful dialogue with the public and recruited many underserved ethnic artists to become leaders in the museum's vision.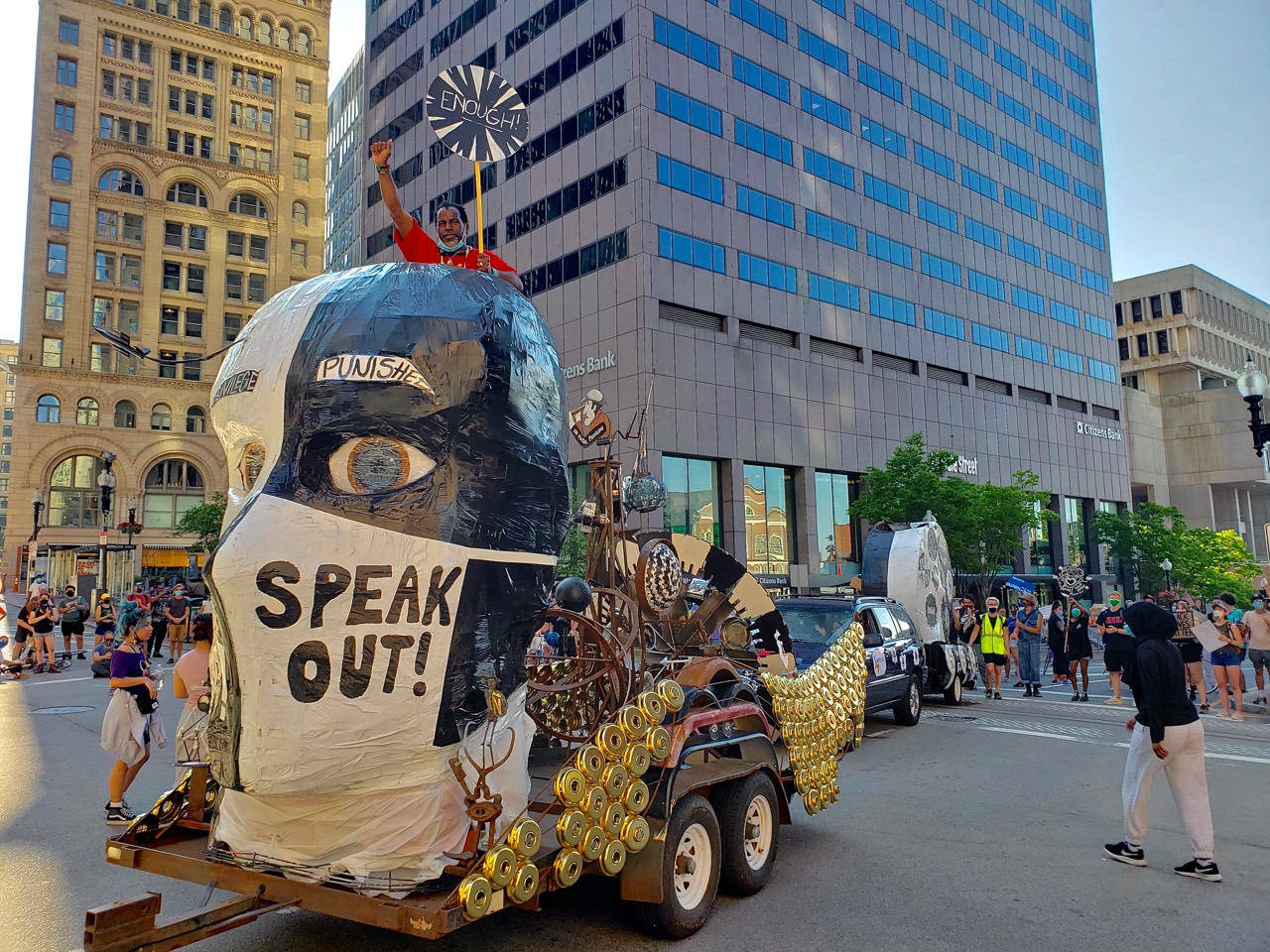 Over the past two years, TRM created "Corona/Crown Project Art-Mobile" showcasing a 12 foot head sculpture wearing a mask that responded to the COVID19 pandemic and "MASK UP—SPEAK OUT ART-MOBILE," a project led by African-American artist, educator and activist Darren T. Wells that addressed racism, social injustice, and the politics of safety aligned with the national protests against the killing of George Floyd. The traveling interactive and public participatory project comprised of two vehicles including a transformed 1952 Ford pickup truck and art trailer covered in protest signs created by dozens of artists, young people, and community participants. The other 16' long trailer includes the "Big Head" sculpture and over 20 works of steel sculpture and kinetic art all of which is part of the narrative component of the project. The project created a powerful message that public artwork can be transformational for people of all races and background so everyone can be empowered by freedom of expression and equality for all.
TRM's signature phrase, "Making Space for Art and Community," suggests the collaborative nature of the Beck's vision: the belief that a community can be strengthened through an introduction to art, to one another, to contemporary social, environmental and political concerns, and to the unlimited artistic possibilities of their shared environment. TRM invites the public into a holistic democratic opportunity to communicate, teach, inspire and celebrate each other and the world around us.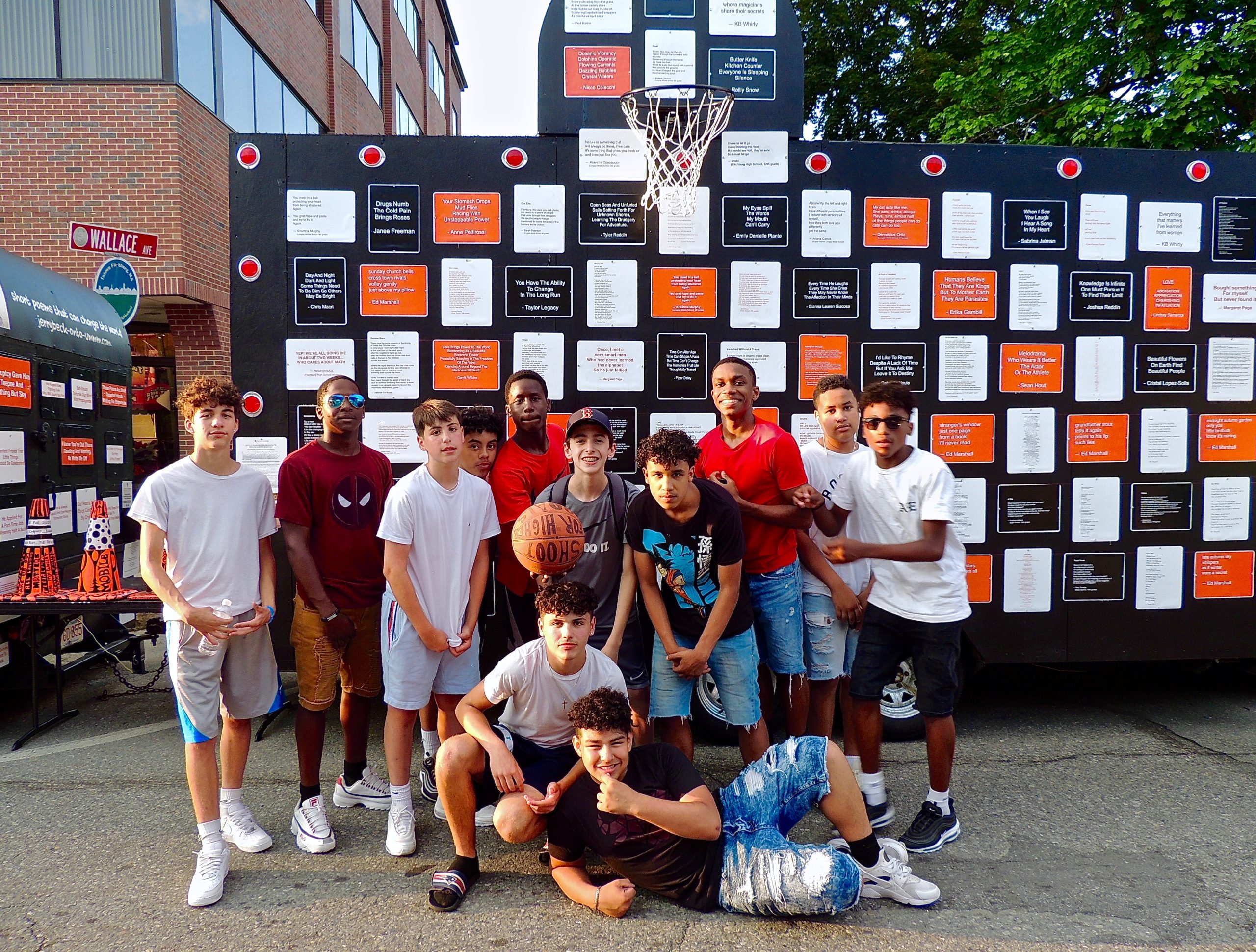 Beck and TRM believes the creative process is without prejudice. It allows our rich and diversified society a boundless forum for questioning and sharing the experience of being human. It sees failure and success as equal partners and is dedicated to a model of inclusion; an understanding that people are creative beings with unlimited potential to express, shape, and heal themselves and the world around them. It believes that the power of art can be a catalyst for personal, intellectual, social, environmental, economic and political transformation.
In 1994, Beck founded the Visionary School (VS), a public art, project-based leadership curriculum program for college and high school students. This educational program integrates project-based learning, holistic education, socially engaged practices, and entrepreneurialism. These projects included a series of public art projects, art carnivals, art-mobiles and multi-ethnic art festivals including the "Pinball ARTcade" (1992). This public art project was funded by the National Endowment for the Arts (NEA) and involved a collaborative group of over 300 artists, the blind and deaf community and neighborhood youth in the creation of a 3000 square foot pinball machine environment.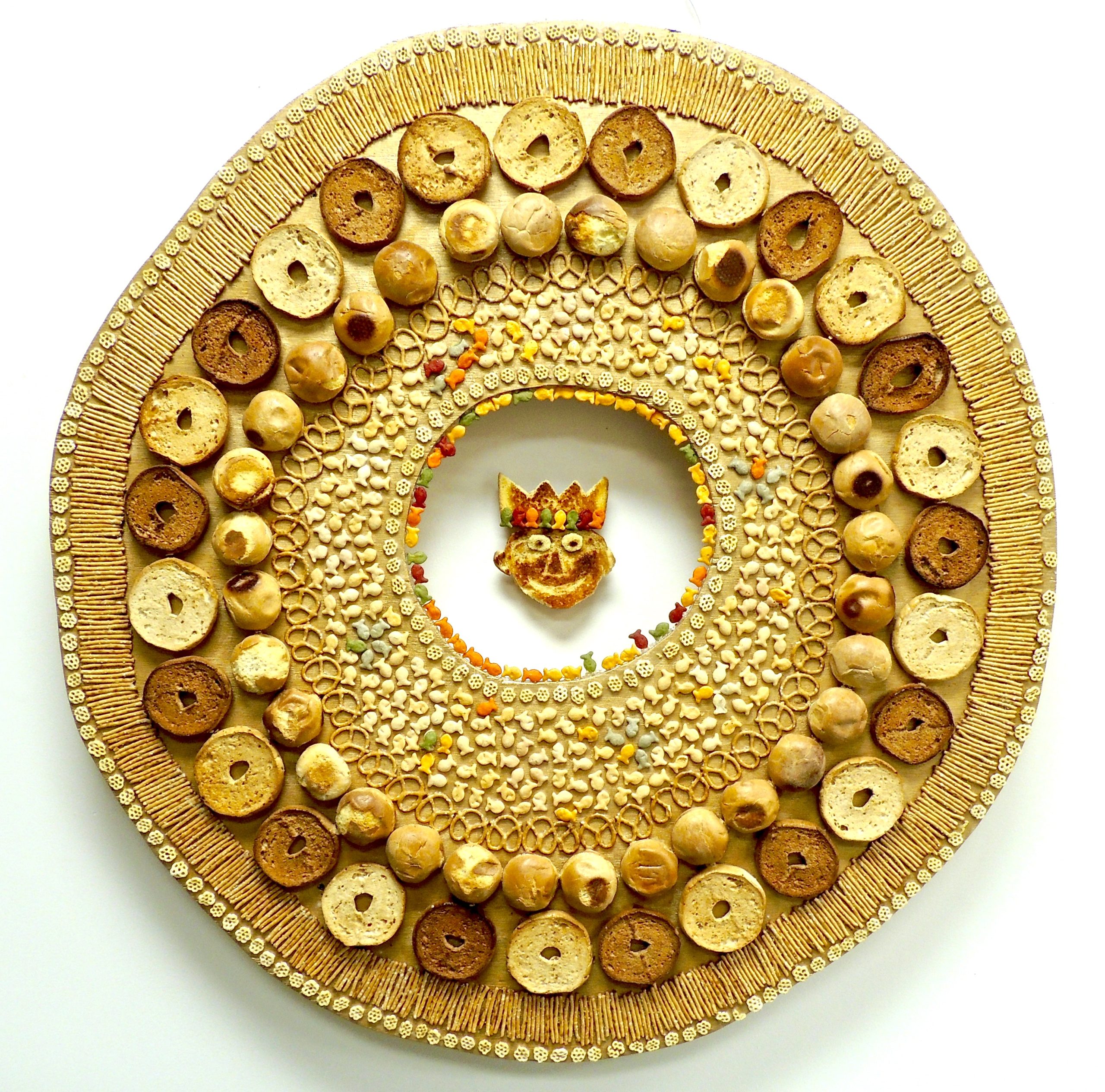 In 1996, "Pie In The Sky" was an NEA funded project with the Boston Institute of Contemporary Art (ICA), Boston's United Southend Settlements, Rosie's Place and local businesses in which 200 artists, youth and community members made edible art-pies that explored many issues including identity, race, violence, domestic abuse, love and healing. The entire ICA basement was transformed into an interactive installation where youth showcased their sculptures using things found in the kitchen, an artists book of recipes and poetry, and a large round 12 foot round painting attached to the ceiling of a mythological creature that protects society from evil.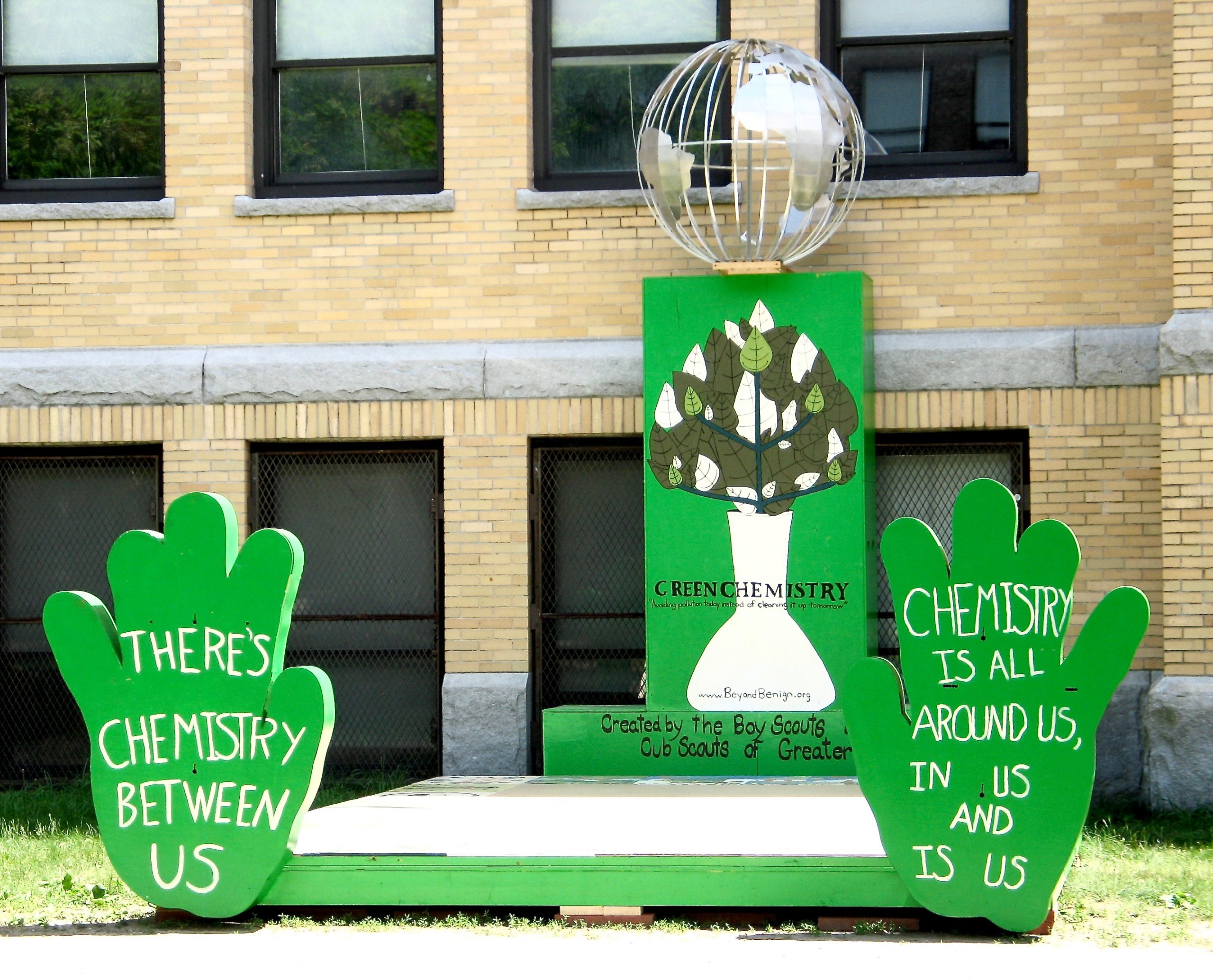 From 2006-2016, Beck and TRM collaborated with world-renown green chemist Dr. John Warner (Co-Founder of Green Chemistry) and Dr. Amy Cannon (Executive Director of Beyond Benign) on dozens of art and science projects including The Green Art-Mobile and the Pan-African Art and Green Chemistry Conference in Cape Town, South Africa where scientists and artists developed synergistic projects focused on the role of art to support ecological sustainability.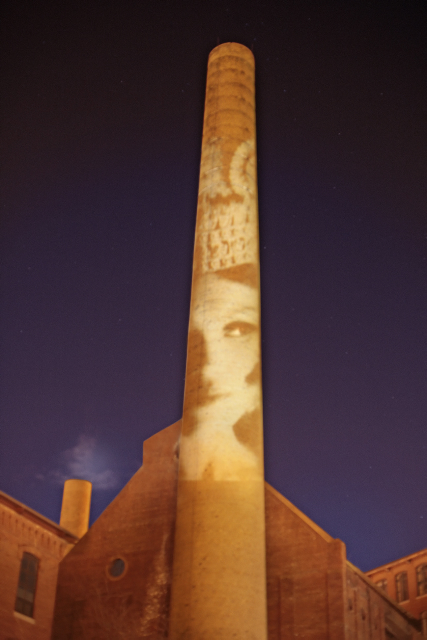 Based on the success to these collaborative public artworks, Beck and The Revolving Museum received the 2007 Massachusetts Cultural Council's Commonwealth Award in the category of "Community," the state's highest honor in the arts, humanities and sciences. In 2012, TRM was a finalist for The President's Committee on the Arts and the Humanities, the country's most prestigious youth art awards supported by the National Endowment for the Arts, the National Endowment for the Humanities, and the Institute of Museum and Library Services, learning opportunities to young people. Beck has also received multiple National Endowment for the Arts Grants and New England for the Arts Grants. Other notable grants Beck and The Revolving Museum received was multiple National Endowment for the Arts (NEA) grants, Lila Wallace-Reader's Digest Arts International grant, New England Foundation for the Arts (NEFA) grants, multiple Massachusetts Cultural Council grants, Boston Foundation grants and Boston Safe Neighborhood grants.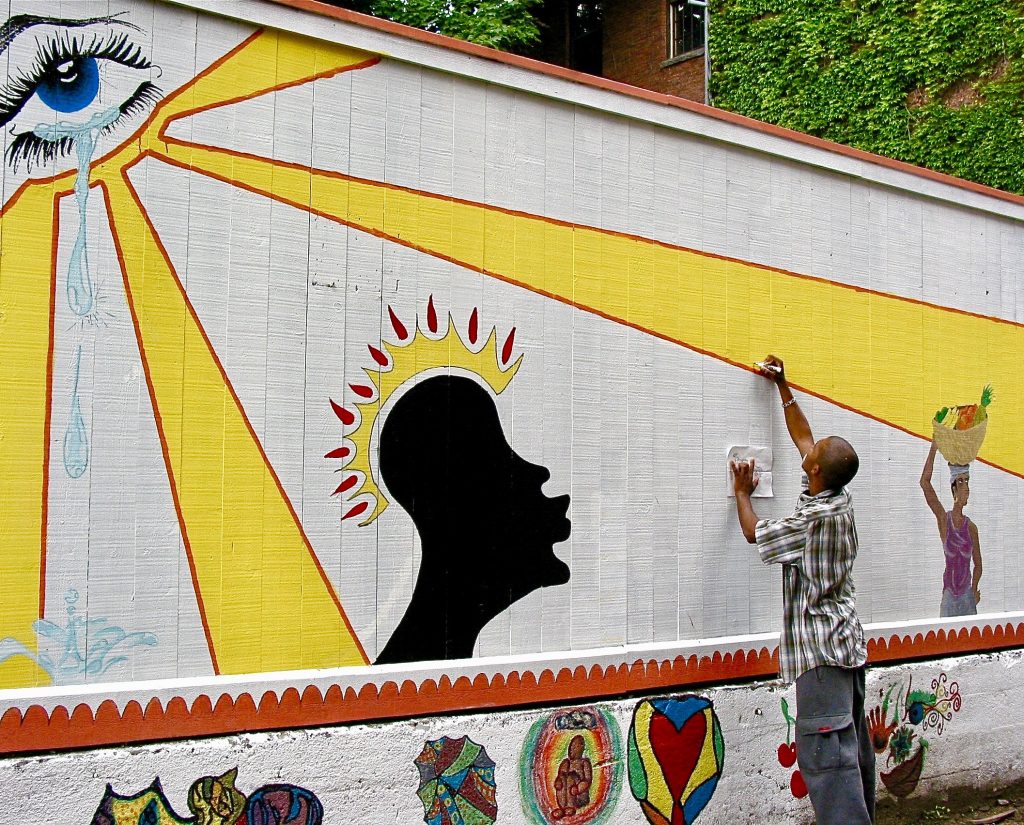 In 2013, Beck was hired by Fitchburg Mayor Lisa Wong as the Director of Economic Development and Chief Marketing Officer. Beck accomplished many significant projects including an economic development strategy, new branding, marketing campaigns and city-wide clean-up effort involving over 1000 citizens in the revitalization of downtown. His public art and Placemaking projects included special LED lighting projects on Main Street, photo-based public art gateway billboards, a more business-friendly City Hall, a Buy Local program and strategic partnerships between all city departments, multi-ethnic art and cultural organizations, Fitchburg Public Schools, Fitchburg State University, local businesses, police and fire departments.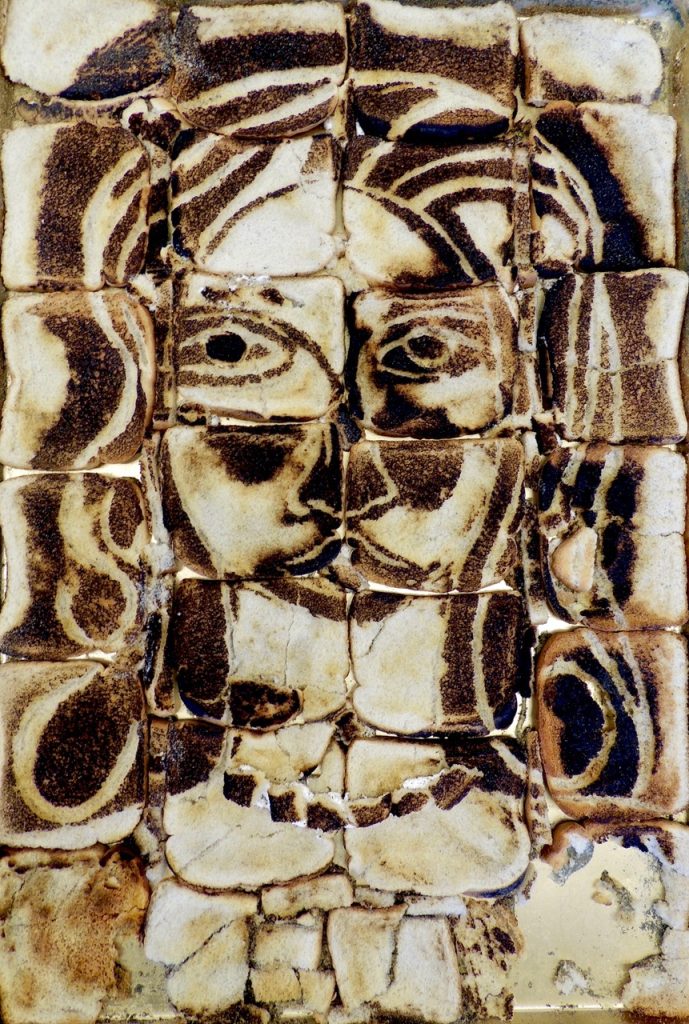 As an individual artist, Beck has widely exhibited, including at MASS MoCA, Institute of Contemporary Art in Boston, Creative Time's "Art on the Beach" in NYC, Artists Space in NYC, RISD Museum, Staten Island's Snug Harbor Cultural Center, American Visionary Art Museum, Miami Jewish Museum, Miami Art Basel, Rose Art Museum at Brandeis University, Howard Yezerski Gallery, Barbara Krakow Gallery, Boston Center for the Arts. In addition, Beck had many one person public art installations and performances in abandoned public spaces throughout the US. Beck has authored dozens of catalogues, publications and artists books including his award-winning "Onto Umm" 3-line poems recently published by A Star Publications.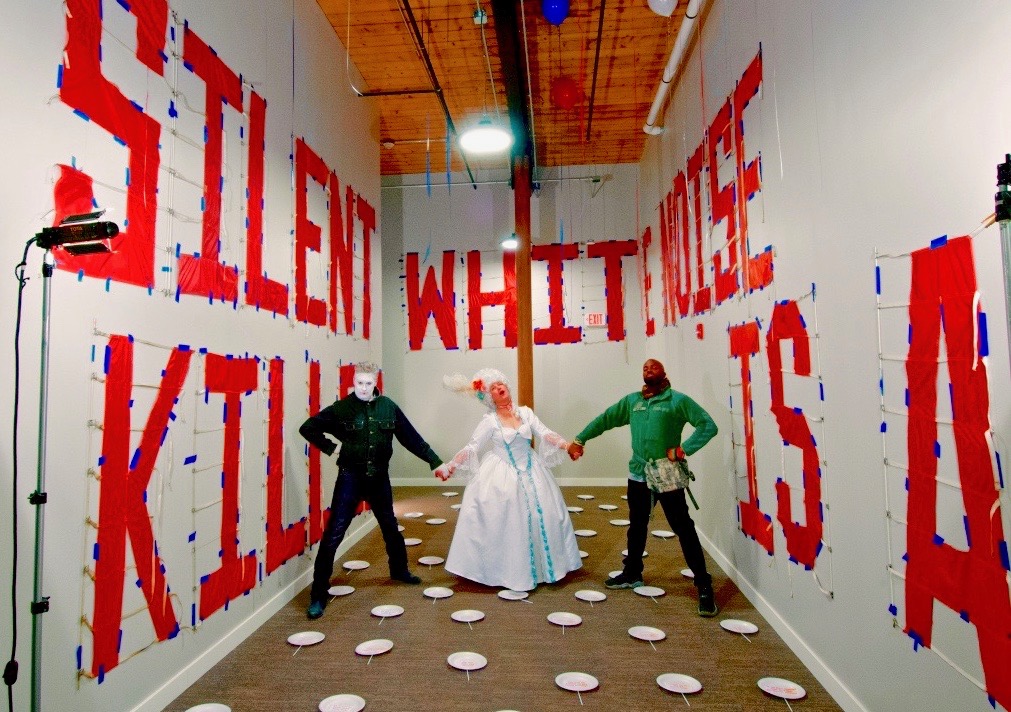 Beck has been an artist-in-residence, guest speaker, and adjunct art faculty member for numerous public schools universities and colleges including Boston Public Schools, Nashua Public Schools, Miami Public Schools in Florida, Hartford Art School, Syracuse University, Maryland Institute College of Art, UMASS Lowell, Massachusetts College of Art, Art Institute of Boston at Lesley College, Montserrat College of Art, University of Texas, Brown University, Boston University, International Sculpture Conference, National Association of Artists Organizations and Headlands Center for the Arts in California. he was selected as a Fellow at the "Achieving Excellence Arts Leadership Seminar Program at Harvard University, and was one of only two cultural leaders representing the US at the Salzburg Global Seminar "Cultural Institutions without Walls-New Models of Community Art Interaction" in Salzburg, Austria. Beck has received major media attention in America, Art Forum, Public Art Review, Sculpture Magazine, National Public Radio, New York Times, Washington Times, Boston Globe, Boston Herald, Boston Voyager, ArtsEditor, High Performance Magazine, British Broadcasting Corporation (BBC), Washington Post, London Times, High Performance Magazine, Art Week, San Francisco Chronicle, Art New England, ArtScope Magazine, Tallahassee Democrat, Miami Herald, Miami New Times and Sun Sentinel.