About TRM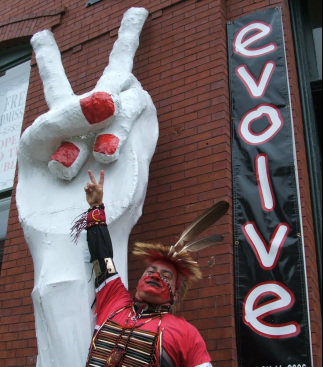 EVOLVE with US!
and celebrate our 30th Birthday!
The Revolving Museum's History, Vision, and Mission
Founded by Jerry Beck in 1984, with "The Little Train that Could...Show," a collaborative public art project revitalizing 12 abandoned railroad cars, The Revolving Museum (TRM) has coordinated hundreds of large-scale participatory projects and has received national recognition as a pioneer in the field of public art, educational programs, urban revitalization, smart growth and creative economy initiatives. Through the simple act of art making -- whether visual, musical, literary or theatrical events, individuals have an opportunity to discover (sometimes for the first time!) their creative talents. TRM provides people with a different viewpoint of "art" and believes it can be a catalyst to teach, inspire, and celebrate the world around us. TRM believes in the transformational power of art and how it can nourish and sustain us intellectually, culturally, socially, ecologically, and economically.
The Revolving Museum furthered its mission in the following ways:
Revitalizing Underutilized Public Spaces
Creating Innovative Educational Programming for Youth
Promoting Cultural Diversity, Collaboration, and Social Justice
Organizing Public artworks, Exhibitions, Festivals, and Special Events
Encouraging Arts Advocacy and Activism
Supporting Ecological Projects and Green Practices
Pioneering the Role of the Arts in Economic & Community Development
TRM has received many honors and awards including the 2007, Massachusetts Cultural Council's Commonwealth Award in the category of "Community," the state's highest honors in the arts, humanities and sciences.
---